Greece & Greek Islands

If you are looking to rent a car with ABBYCAR in Greece or the Greek islands, you can do so at this easy to use website.

City locations like Crete, Milos, Santorini, Thessaloniki, Paros, Kefalonia and many more are served from this website as well as all major Airports and Ferry Ports. Most vehicles are offered with UNLIMITED MILEAGE.

SEARCH
Simply insert the word "Greece" into the search engine to view all our available Greek locations. Or "Crete" for example, to view only locations on the Island.

SUPPORT 24/7
We have 24 hour customer service available via the free CHAT service on this website. (Click the RED chat bubble)

If you are thinking of Renting a Car in Greece, then consider Abbycar or many of our other recommended suppliers.

If you already have a reservation with Abbycar please revert to the website where you made your booking or to any paperwork you have.
Latest bookings
Fiat Panda ou équivalent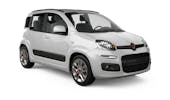 ✔
Climatisation
✔
Boîte manuelle
3 days in June,
Mykonos - Airport, Grèce
Fiat Panda o simile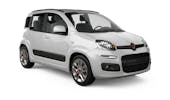 ✔
Aria condizionata
✔
Cambio manuale
12 days in August,
Kos - Airport, Grecia
Fiat Panda tai vastaava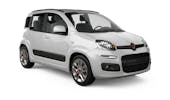 ✔
Ilmastointi
✔
Manuaalivaihteisto
15 days in July,
Crete - Airport - Chania, Kreikka
Copyright 2022 carhire.lu. All rights reserved